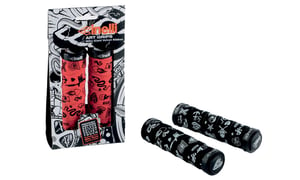 CHF

45.00
Graphic tattoo by Californian Master Mike Giant and the sensational softness of Velvet ribbon now available with multi-density grips. Sealing rings made of anodized Aluminum customized Cinelli.
Free shipping to Switzerland.
Material: Syntetic tape - multidensity grip
Internal diameter: 22,4 mm
Length: 129 mm
Finishing: Black Velvet - Red Velvet.